Laguna Beach, CA, is known for its beautiful scenery and many Californians frequent the coast to enjoy their summers. Last Saturday, it was a gorgeous day and a mother took her baby girl into the waves. She didn't expect to nearly lose her baby girl to the Pacific Ocean.
Luckily, a hero teacher named Patrick Watson and his son Danny decided to go to the beach as well. He noticed the waves were up and he and his son were going to go skim boarding.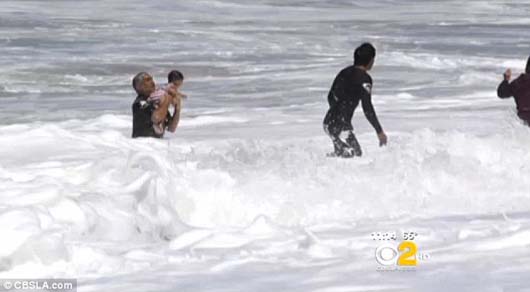 After arriving at Laguna Beach, Patrick and his 18 year-old son Danny saw a terrible situation unfold. The mother was playing with her daughter in the ocean... and then the current sucked the baby from her arms. Immediately, both father and son sprinted into the ocean. They both frantically searched for the child, not sure if they would find her.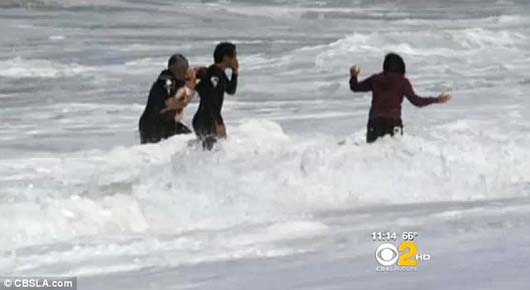 As soon as Patrick miraculously saw the baby, he pulled her in close. The baby girl's mother began screaming and ran over to him. She never told him her name or even her daughter's, but that didn't matter. What mattered was that the little girl was safe and sound.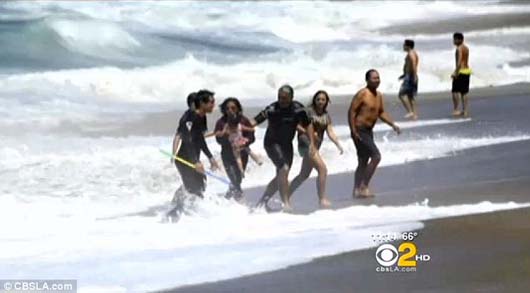 10 years ago, Patrick saved the life of a swimmer who nearly drowned on Laguna Beach. He is started to earn a reputation as that beach's guardian angel!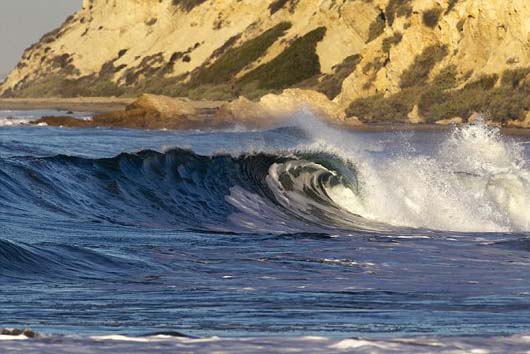 It just goes to show that God's creation is beautiful, but it can also be dangerous. Respect the world we live and and always protect your family.

(via dailymail.co.uk)