Kali the dog named was trapped in a fire four months ago and sustained severe burns all over her body. Strong winds knocked over a heat lamp in a shed near her owner's home in Georgia and the dog Kali was trapped inside the shed.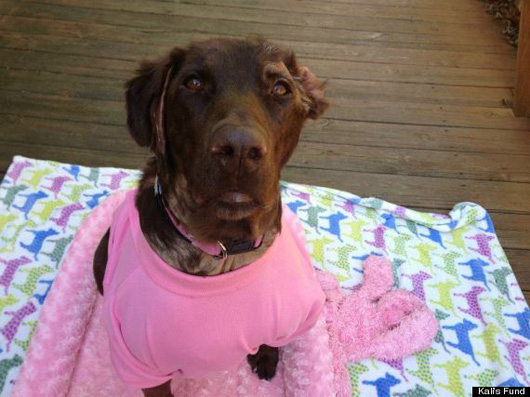 Kali's loud barking during the fire let her owner know what was happening before it was too late. The fire was able to be contained and Kali was rescued before she died in the flames. Kali's owner couldn't afford the extensive bills to treat her poor dog, so she had to turn her over to the techs at Clermont Veterinary Hospital. Thanks to all of their hard work, the 4 year-old dog is getting back to normal!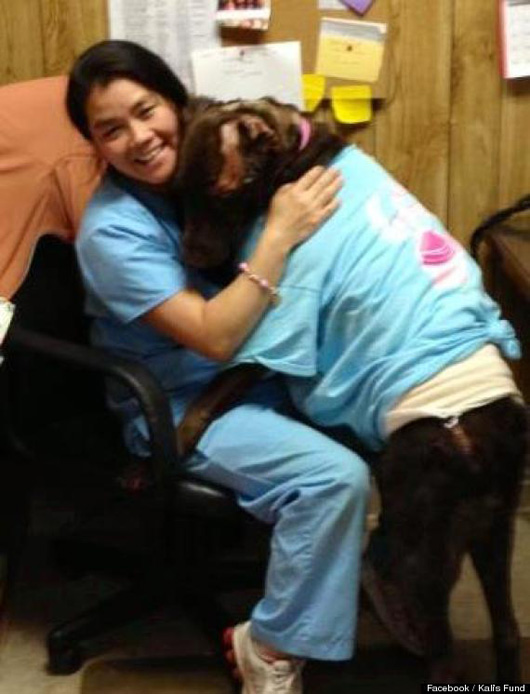 "She knew we were trying to help," Kimberly Hayes, Kali's primary care-taker, said, "and her desire to live is what helped with the healing process."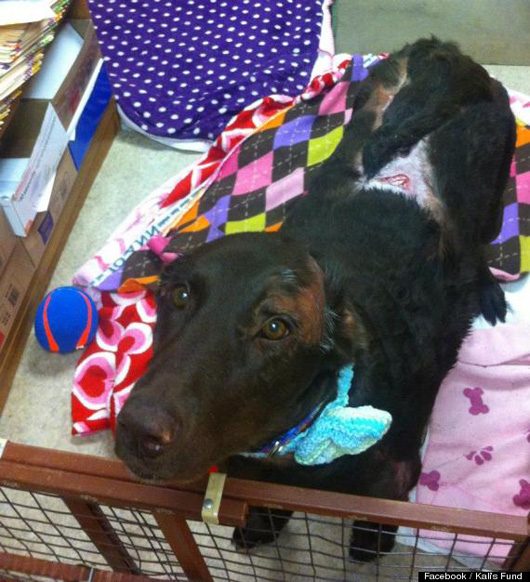 The vets that treated her terrible 2nd and 3rd degree burns were stunned that she was able to survive. "They said they'd never seen burns that involved and just that horrific," Kimberly told the Gainesville Times. "They said they'll probably never see a case like this again."
Thanks to social media, prayers and donations have been pouring in for Kali, helping her on her road to recovery. Keep her and other animals like her in your prayers. We need to help those who cannot help themselves!
(via HuffingtonPost.com)