A terrible storm flooded the streets of Rio de Janeiro in Brazil; it brought lightening that knocked out power had the city's residents on edge. The raging storm did not exclude one of the world's most iconic statutes from its path. Rio de Janeiro's 125-foot tall Christ the Redeemer statue was struck by lighting twice. "They say lightning does not strike the same spot twice. But with the Christ it does." said Father Omar Raposo.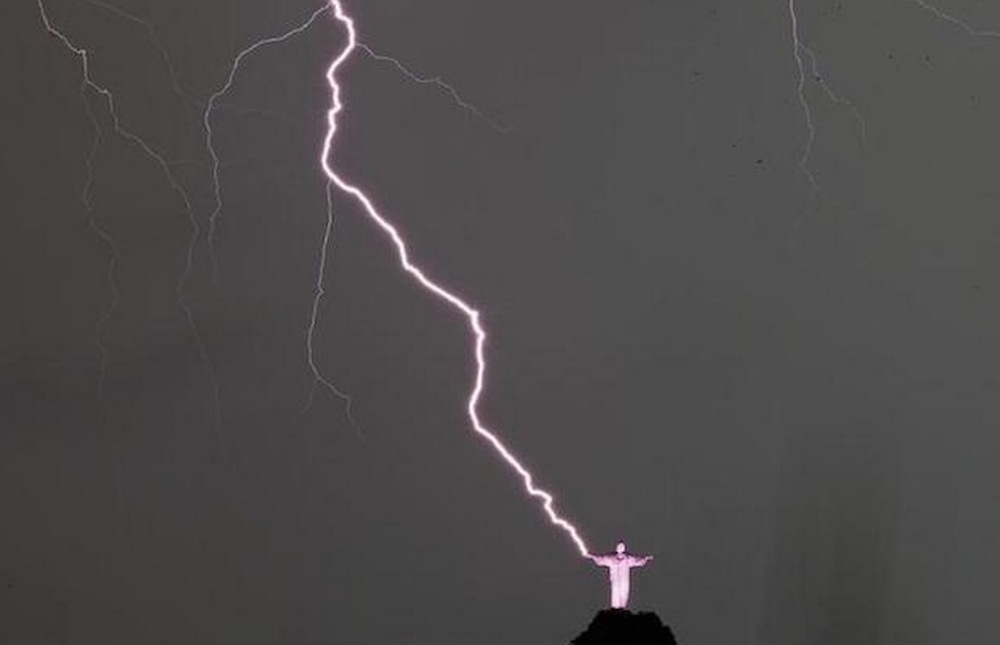 Lightening struck away part statue's fingers and head.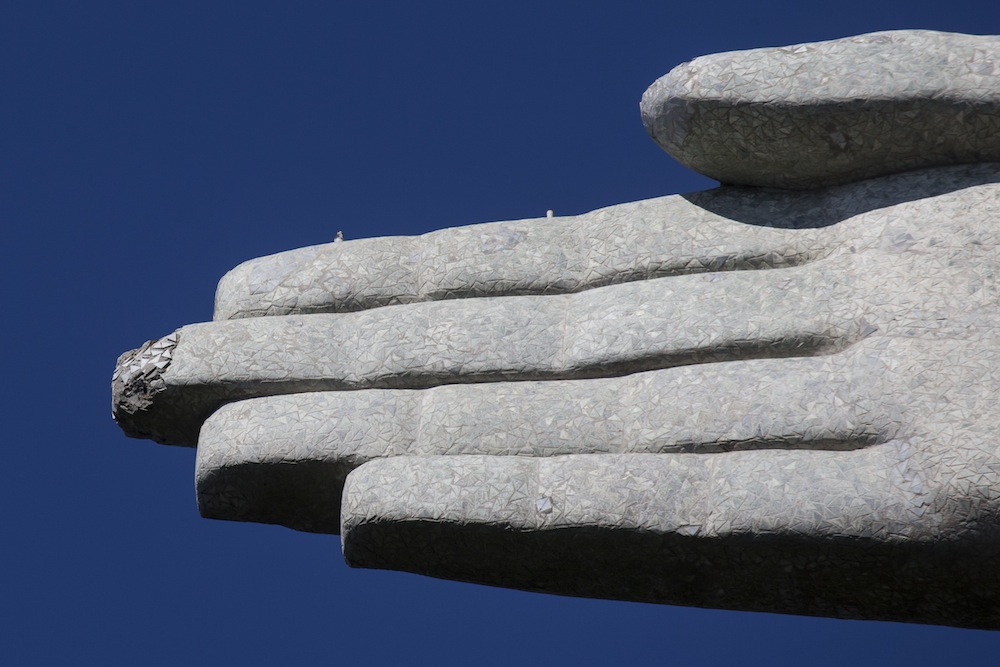 The statue couldn't be left damaged, so workers were sent to help mend the body of Christ.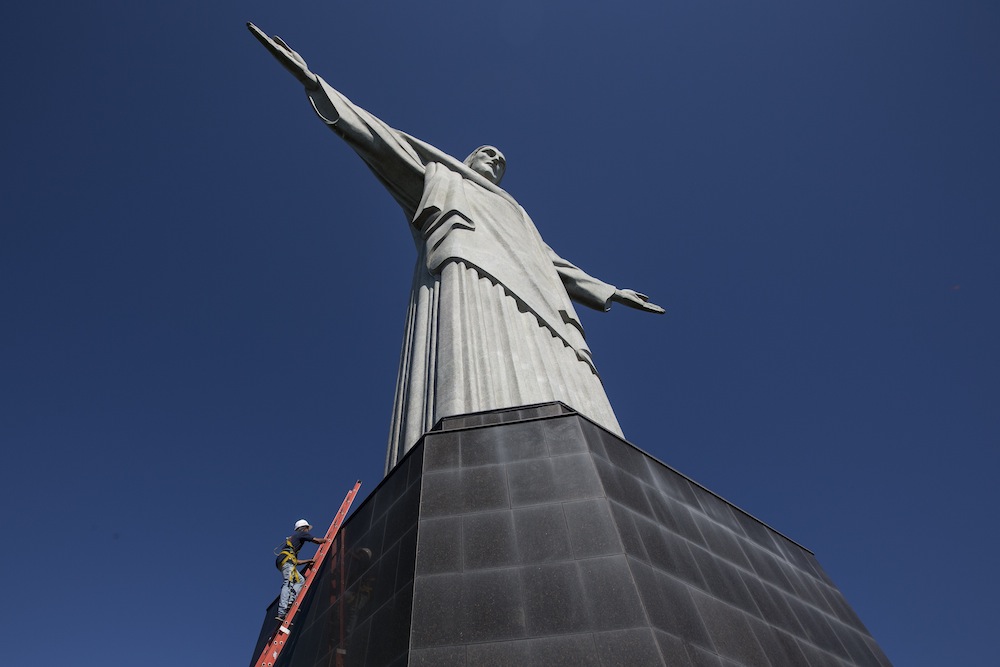 They surveyed the ginormous Christ-like sculpture and began to at making things right again.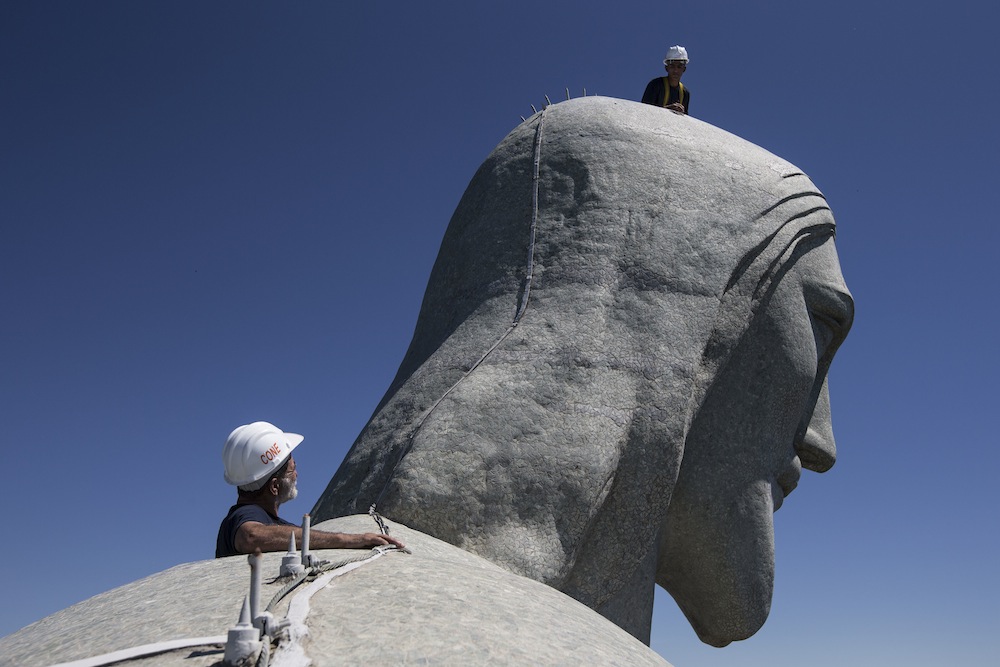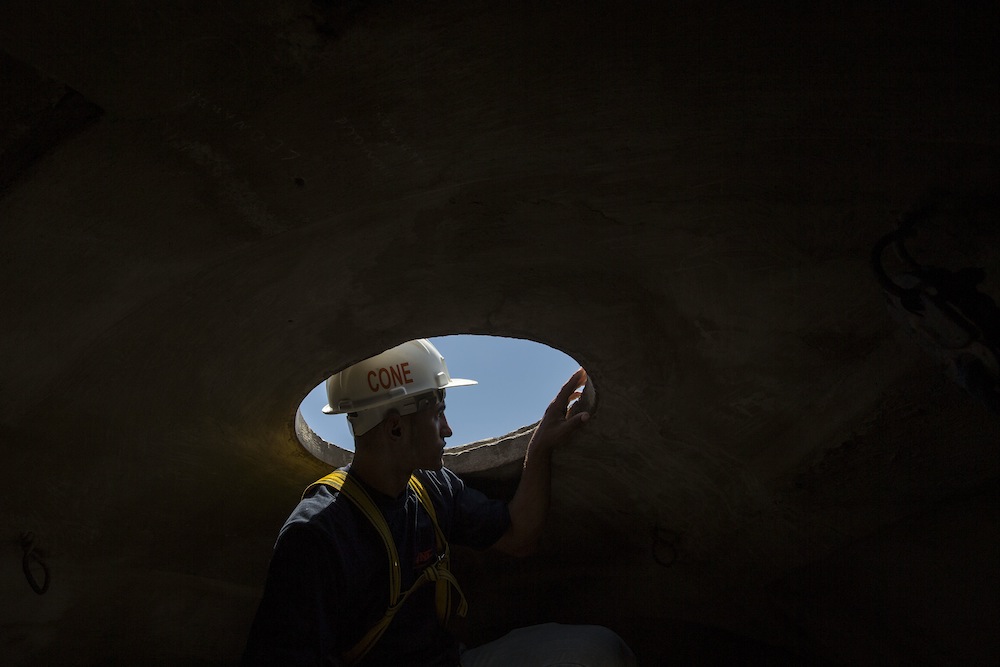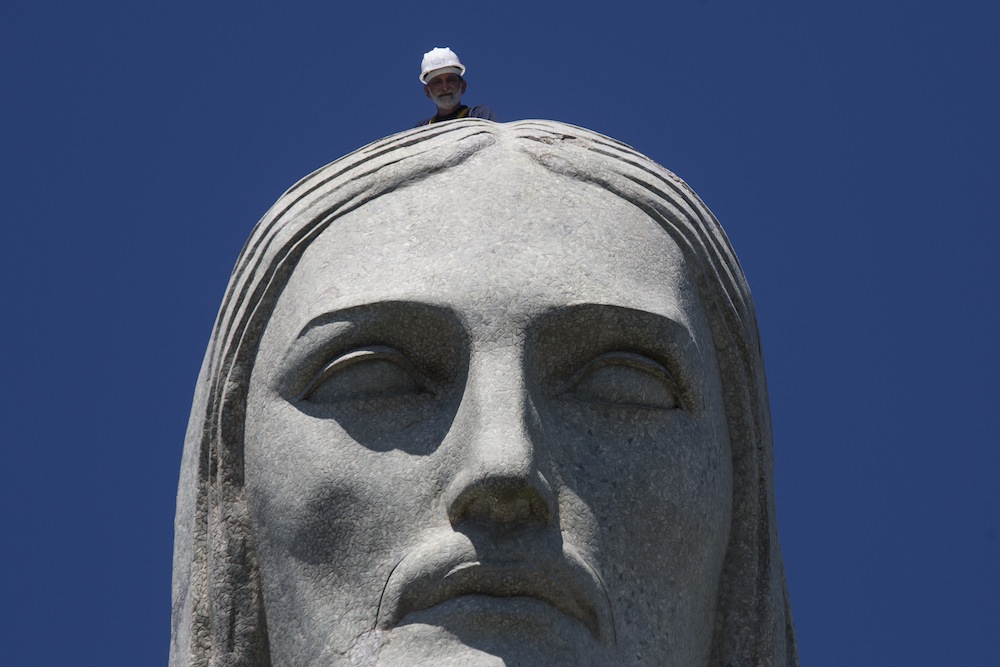 The workers seemed to be fearless as they a rested on the arm of Christ.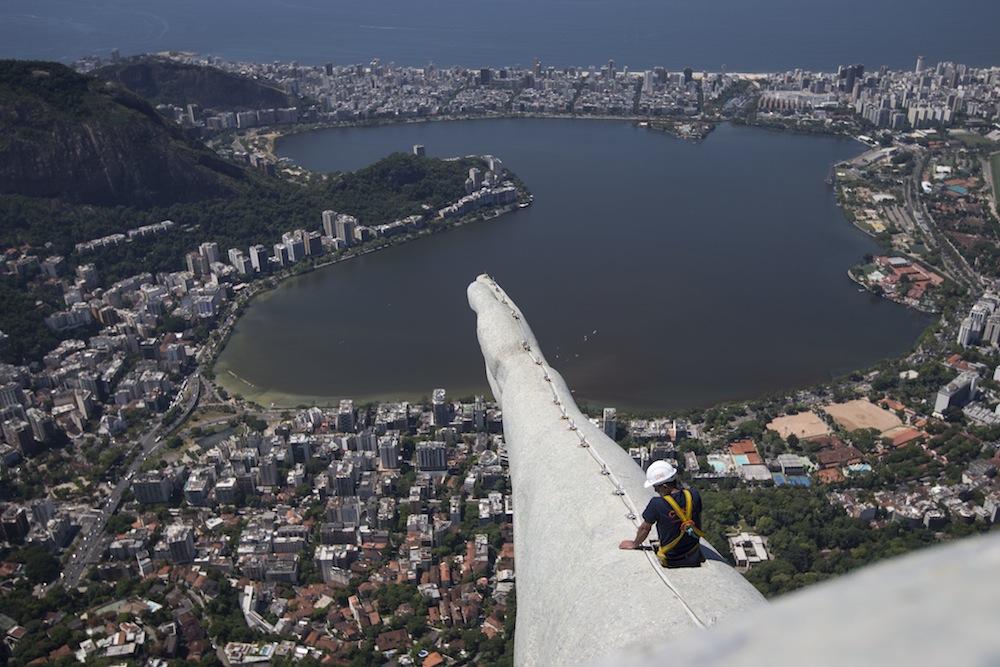 We thank God for watching over these faithful and brave workers as they sought to honor the Lord by keeping the beautiful art sculpture of Jesus in perfect condition.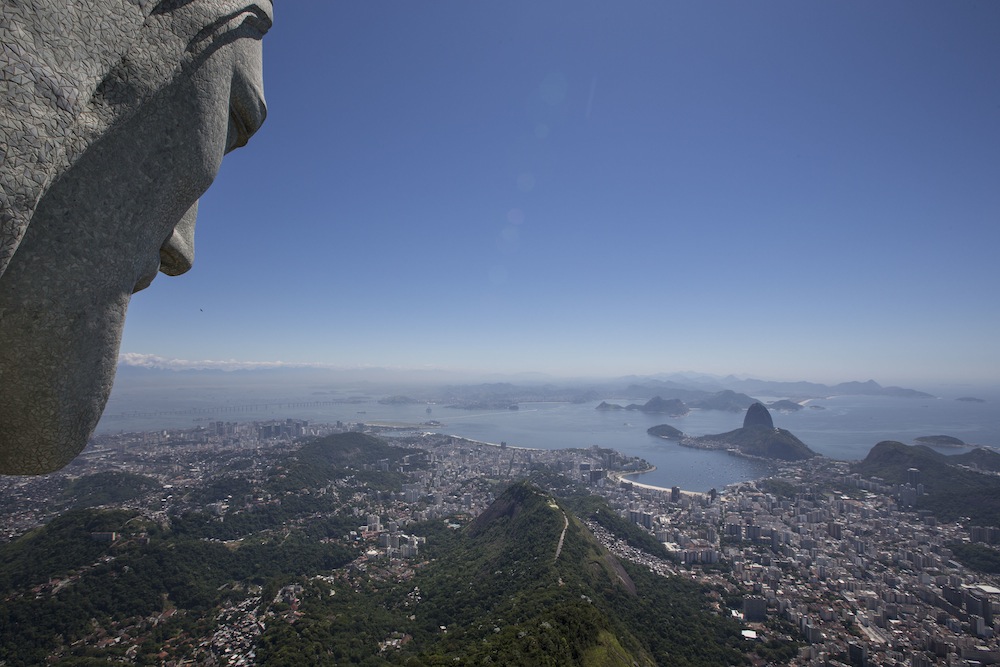 Check out the video of the repair: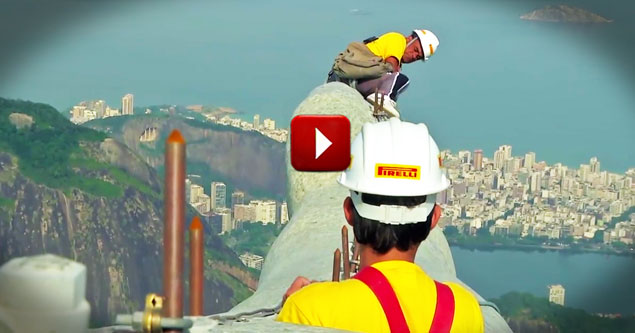 Credit: Hypervocal